Father:

Thomas James FITZMAURICE

(*

4 Jul 1857

+

23 Feb 1920

)
Mother:

Priscilla HOEY

(*

20 Apr 1862

+

24 Jul 1943

)
Albert James FITZMAURICE

(*

4 Sep 1881

+

16 Jun 1967

)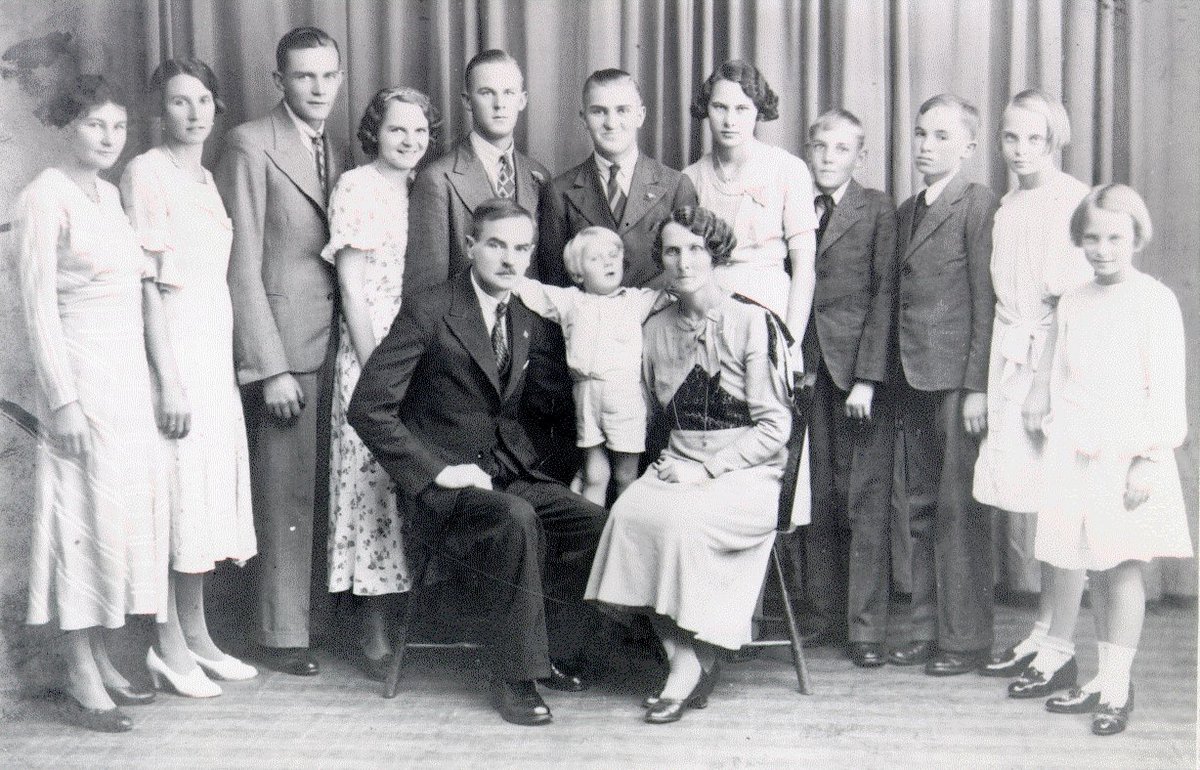 Albert Fitzmaurice & Florence Leggett and their children !
Mary, Miriam, Victor, Teresa, Joseph, Gerard, Lucy, Laurence, Kenneth Woodliffe, Cecilia, Ida, David
Wife 1
:
Florence Emma LEGGETT
Children
Please email corrections or additions to Dale Schultz at
Personal details of people who may be living are NOT placed on the web
---

                                                     _James William FITZMAURICE __+
                             _Edward FITZMAURICE ___|
                            |                       |_Mary Elizabeth WEBSTER _____
 _Thomas James FITZMAURICE _|
|                           |                        _Henry Lewis KEENS __________+
|                           |_Mary Celestine KEENS _|
|                                                   |_Mary Celestine DE LA ROCHE _+
|
|--Albert James FITZMAURICE 
|
|                                                    _Edward HOEY ________________+
|                            _George HOEY __________|
|                           |                       |_Lydia LASSAM _______________+
|_Priscilla HOEY ___________|
                            |                        _John Gregory WILKINSON _____
                            |_Emma WILKINSON _______|
                                                    |_Elizabeth GOFF _____________+

---
Complete list of names in tree
URL changed? Try Dale or Debbie's tree home site.
[142]
[142] 1881 LDS census
Dwelling: 24 Sewardstone Rd
Census Place: Bethnal Green, London, Middlesex, England
Source: FHL Film 1341090 PRO Ref RG11 Piece 0416 Folio 6 Page 8
Marr Age Sex Birthplace
James FITZMAURICE M 23 M London, Middlesex, England
Rel: Head
Occ: Boot Maker
Zella FITZMAURICE 19 F London, Middlesex, England

Came to South Africa in 1887
Adopted sister Elizabeth's son Kenneth Woodliffe

from Madeleine:
Found or bought a diamond and had it set in a ring which he gave to his mother. When he wanted to marry Florence her asked her for the ring back and she was very upset and threw the ring on the floor. Albert picked it up and left.
[144] Photographer
[138] [S393] Birth Certificate of Albert James Fitzmaurice